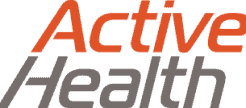 Overview
To promote healthy living among Singaporeans, Sport Singapore rolled out the Active Health labs across the island. Managed by qualified Active Health experts, these discovery spaces introduce active living among the visitors and promote taking little steps to form small habits in our daily lives that make a big impact. These labs are strategically placed at key locations like community centres and sports stores such as Decathlon to better engage the target audience.
The Challenge
As there are efforts required to attract and engage the community, there is a need to provide interesting and relevant information.
Our Impact
Instead of a simple booth or relying on just the Active Health experts to spread the word, we decided to let the lab work on its own by introducting self-guided interactive screens, filled with tests, quizzes and informative content. Visistors can browse through different kiosks and learn how to utilise tools placed in the space to better understand their current health status and find the most effective way to embark on an active lifestyle.
CONCEPTUALISATION
KIOSK DESIGN AND DEVELOPMENT
COPYWRITING