It crept in before anyone could be warned. It took the world by storm and none of us was ready to face this crisis. It has left streets empty, forced stores to close down and business to cease or to be digital. Times are different and we have been forced to adapt to a new normal. We are living in the middle of a pandemic. COVID-19 has left the world in a state of panic.
By now, the words #socialdistancing and #stayhome appear on social media so often that you might actually feel FOMO if you don't use that little #stayhome Instagram sticker after a home workout or a baking session (did you really work out if you didn't 'gram it). Hence, brands are also repositioning their brand messaging to stay relevant and present in the middle of this virus outbreak. As we adjust to our new normal, brands and creative agencies in Singapore are also echoing the circuit breaker measures implemented by the government. We bring you 5 brands that we think aced their #StayHome campaigns!
Apple's #TheAtHomeSeries + #ShotoniPhone
The multinational tech giant, Apple, does not fall short of expectations when it comes to amazing ads and campaigns to this date. So here's another one.
Apple brings you #TheAtHomeSeries + #ShotoniPhone series where they feature a bunch of beautifully shot photos that can be taken within the comforts of your own four walls. While championing the message to stay home and stay safe, they remind followers to 'Show us what home means to you.' Keeping their product at the core of the campaign, they urge users to explore photography with their iPhones to occupy their time at home.
All you need to do is
1. Snap a photo of your home (with an iPhone camera of course)
2. Upload it on Instagram and tag #TheAtHomeSeries + #ShotoniPhone
With a strategic focus on the usage of a sole key product, the iPhone, this is how they're encouraging you to #stayhome.
Benefit Cosmetics Singapore's #AtHomeWithBenefit
Being social on social media — this is how Benefit Cosmetics Singapore is connecting to its followers during this circuit breaker period. Serving you daily engaging content, @benefitcosmeticssg is sure to remind you to bring your brow game indoors. They even have a dedicated IG Story Highlight series for you to participate and tag your besties while you're at it. From memes to quotes and even IG templates, they've got the makeup addicts covered. Focusing on a consumer-centric social media marketing strategy, the cosmetic brand is building on the government's efforts to keep everyone indoors. It doesn't hurt to feed on consumers' narcissism sometimes. 😉
Thai Airways #StayHomeEarnMiles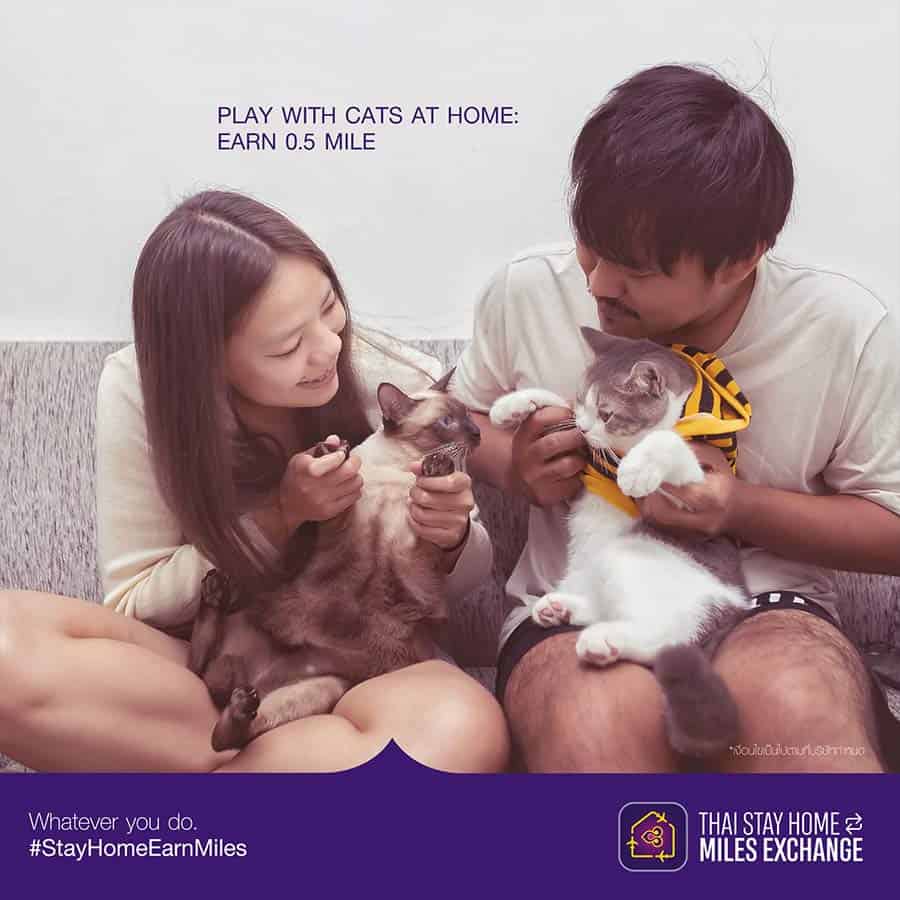 Here's another genius move to inspire extroverts and wanderlust seekers alike. Thai Airways took it in their stride to launch a campaign where they reward people with airline miles for simply staying at home. The airline is offering three million miles to Thai Airways' active frequent flyers where all they need to do is download the app on their mobile phones and enable their location so they can earn those miles. Pretty sleek, I must say. Accompanying #StayHomeEarnMiles promotional posters even show that playing with cats can earn you 0.5 miles (hello sign me up plis) and having your own live concert can earn you a mile. Well, who knew earning miles isn't so expensive anymore.
Thai Airways #StayHome Miles Exchange from Wunderman Thompson APAC on Vimeo.
Not only are they striving to keep you at home, but they're also instilling hope in you that these miles can be put to good use once things return to normalcy.
KENZO's #stayhomewithKENZO
KENZO and creative director Felipe Oliveira Baptista are keeping the spirit of creativity alive with #stayhomewithKENZO on @kenzo's Instagram platform. From sharing playlists to live music sets and even holding conversations, the brand is organizing IG takeovers and live sessions to be present for their fans in the community despite the trying times. They are not letting this quarantine deter you from enjoying new experiences with KENZO. Of course, it is all part of the customer brand experience.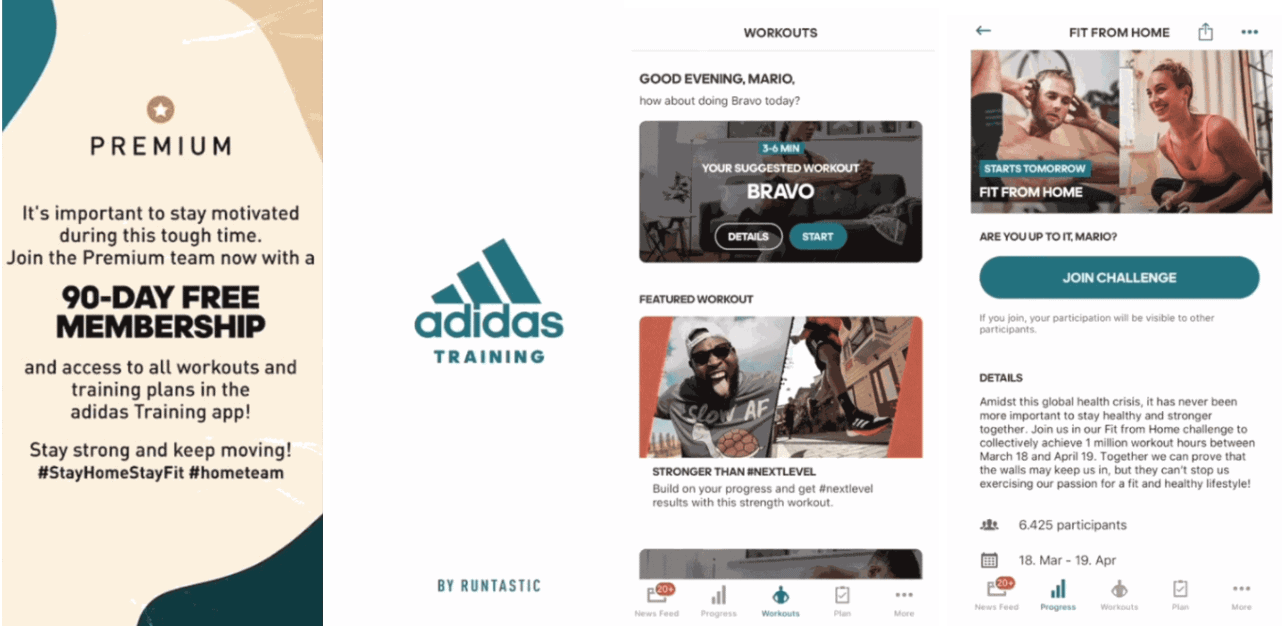 Photo courtesy of Marketing In Asia
The list of things that a brand can do as we #StayHome during COVID-19 goes on with Adidas #hometeam. As part of the global #hometeam initiative, Adidas Singapore has gathered a series of influencers to make sure you're staying home but staying sane this circuit breaker. The activities vary from live jam sessions, mindfulness sessions, live-streamed workouts and even photography tips. Be a part of the Adidas Creators Club as they rally the #hometeam community to keep you healthy. By fostering a community spirit and using the brand's influence on top of the creators', they're pushing forward for a greater good for our community.
Despite the grey clouds, there is always a silver lining. This pandemic has forced us — especially Singaporeans who are extremely used to a fast-paced lifestyle — to slow down and breathe. Fret not, bubble tea is almost back! So let's push through a little more during Phase 1 and 2, so this whole thing may pass. Till then, protect yourself and the people around you.
If you're looking for a creative agency to help you stay connected with your audience, we'll be here just for you. Hit our brand guardians up and we'll get right back to you. Stay sane, stay safe folks! Meanwhile, keep your droplets to yourself.