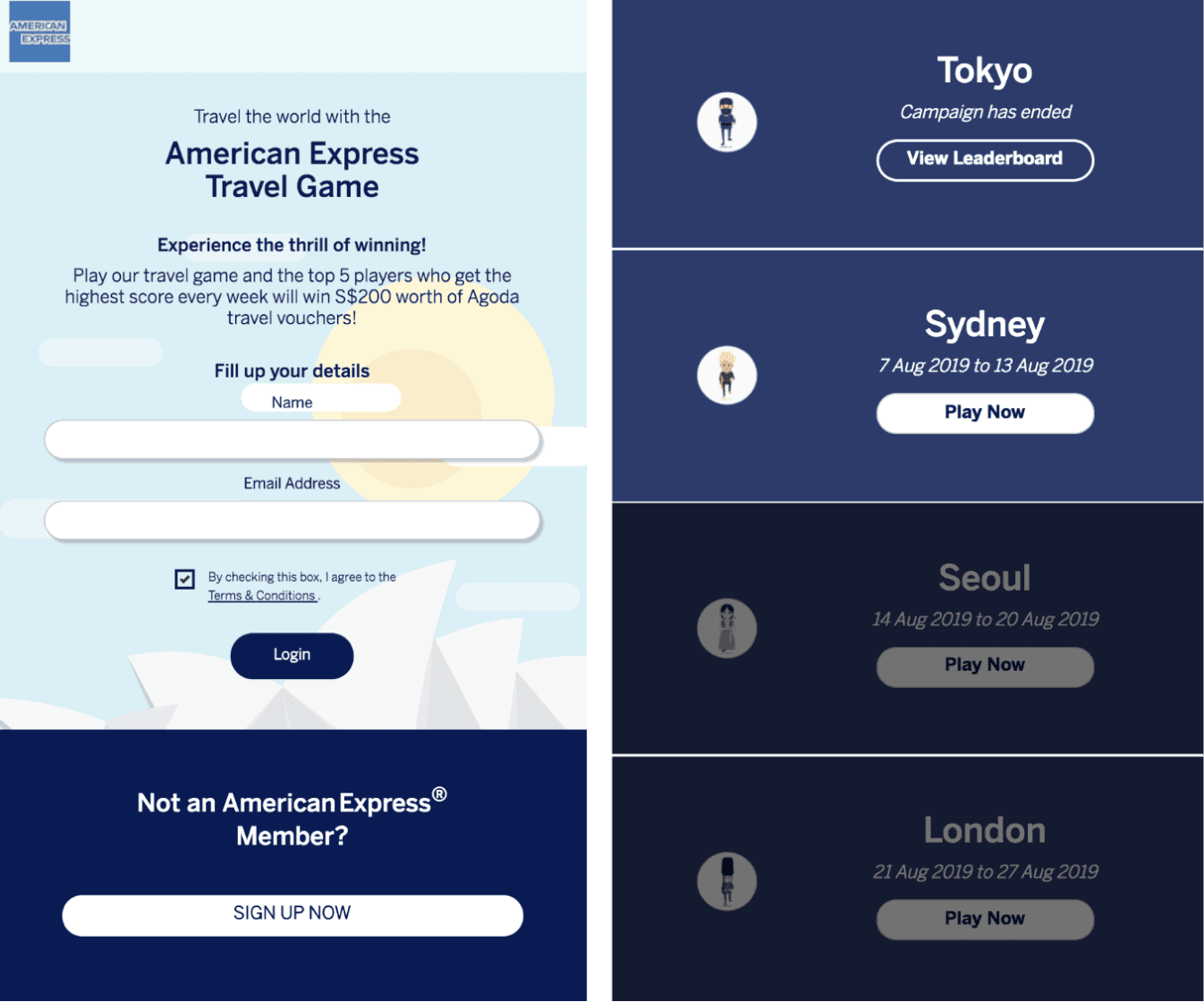 Cardmembers have to log in to be able to play the game.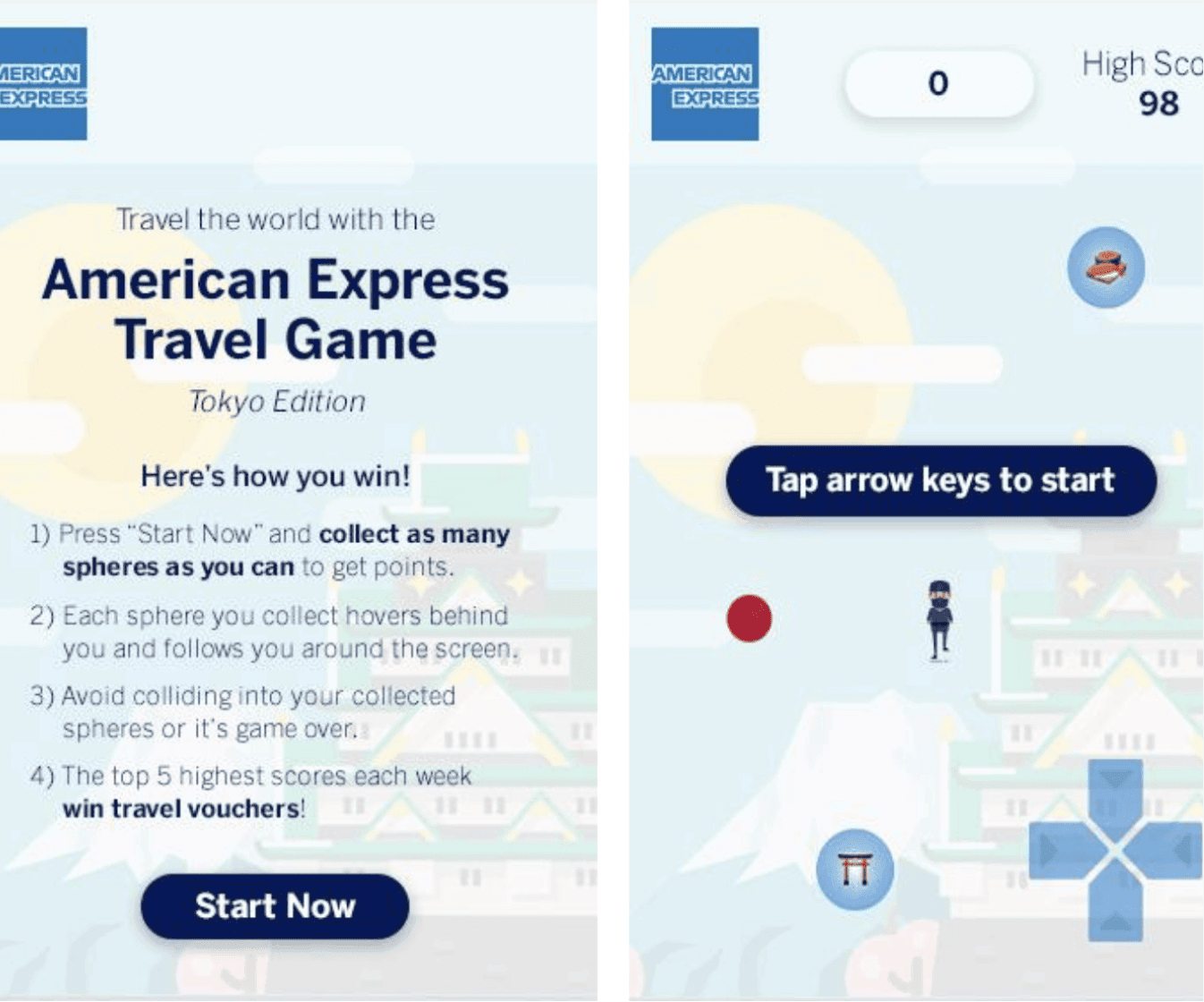 The game is akin to the 'snake game'.
Players have to collect as many spheres as they can to gain points. There are also special spheres which has more points.
Each week, we go through a different city, Tokyo, Sydney, Seoul and lastly, London. Each city will have its own theme and tokens.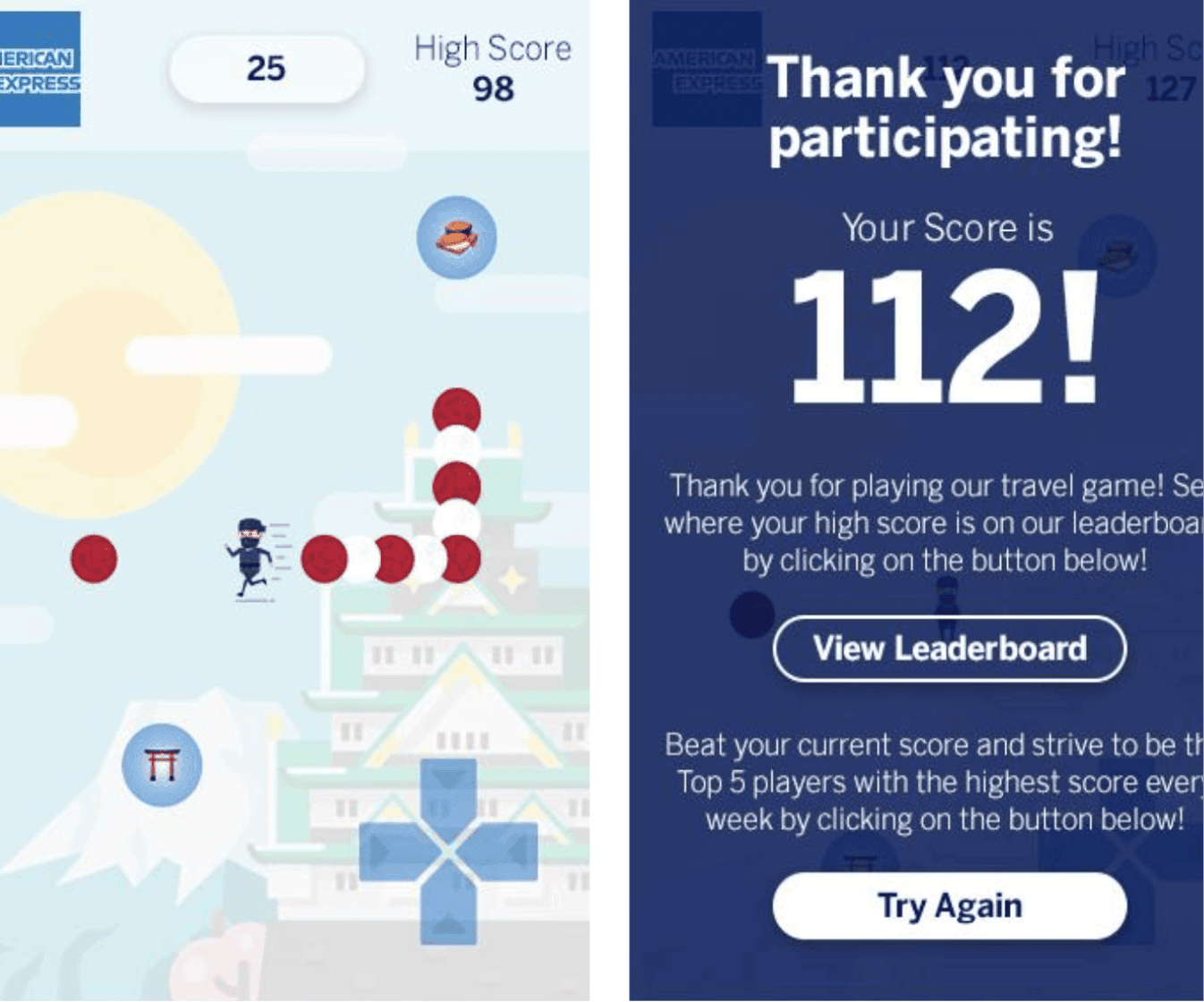 When the game ends, they will see their score and will be able to play again, should they wish to.
The top 5 highest scorers each week, wins a S$200 Agoda travel voucher, to be used with an American Express card.
Amex Magical Lamp AR Game at ION Orchard
This Magical Lamp AR Game encourages shoppers at ION Orchard to search for QR codes in order to be able to 'polish' the game and win prizes! This helps to drive traffic around the mall, especially in areas that has less footfall.
Upon the successful scan of the 1st QR Code, the Cardmembers will see this login page.
After logging in, they have to look for 2 more wobblers that consists of the QR codes to scan to unlock the AR Game.
There are also clues available to show where are the rest of the wobblers.
After CMs clicks on 'Start Game', they will be shown the game instructions.

When CMs click on 'Play Game' they will be prompted to swipe the lamp back and forth as fast as they can, akin to the action of polishing a lamp.
If they choose not to allow the game access to their phone camera, this is the default background CMs will see.
After the CMs succeed in polishing the lamp, they will be shown this screen if they win the S$10 Grab promo code. There are also S$5 and S$3 Grab promo codes.
Should the Grab Promo Codes be fully redeemed, this is the screen that the CMs will see after their 1st scan of any QR Code.
They will be directed to participate in the sweepstakes instead.
AMEX | Social Media Creatives