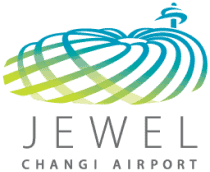 Overview
We partnered with Jewel Changi Airport to create an engaging gamification experience. In tandem with the early stages of Jewel's opening, we were tasked to undertake the complete conceptualisation, development and execution of Jewel's Christmas-themed digital game and communications to increase footfall and spotlight the different tenants in the mall. Following the success of the Christmas game for shoppers, Jewel tasked I Concept to continue to produce another one for their Chinese New Year campaign in the following year.
The Challenge
The key here was to captivate patrons with an interactive game that will capture their attention. We wanted to make sure that it can be fun and engaging but more importantly, it can be for anyone. It had to be simple, quick, yet attractive.
Our Impact
We transformed a 'Tap to Match' game to fit Jewel and the Christmas-themed digital game to bolster the holiday spirit while ensuring it was a game for all. For the Chinese New Year theme, shoppers have to catch fortune cookies into a lucky pouch. Thereafter, choosing a fortune cookie to reveal their prize.
Users simply had to scan the QR Codes physically at the location, register with an email address and successfully match 2 glass panels to win a prize from a selected merchant. Thereafter, prize redemption would be done in-property with the respective tenants.
We garnered a total of 11,043 game plays over the campaign period of 46 days, with a peak of 588 plays in one day for Christmas.
DIGITAL BRAND ACTIVATION
WEBSITE DESIGN AND DEVELOPMENT
INTERACTIVE GAMIFICATION