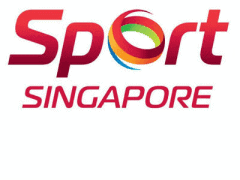 Overview
Sport Singapore had a vision to increase their social media traction and deliver more consistent and relevant content to their followers. Together with Sport Singapore, we worked to help realise dreams and enliven passion through upbeat and social media management of 2 Facebook Pages — SG Sports TV & MyActiveSG (now renamed as Get Active TV).
The Challenge
The challenge was to create regular creative content on top of boosting engagement on these platforms.
Our Impact
The first order of business was to narrow the focus of the 2 platforms — SG Sports TV's content emphasised on sports events within the ASEAN region while MyActiveSG's content centred on health, wellness, and fitness with the occasional monumental Singapore sports news or updates. Be it in the form of short videos, gifs or visually captivating posts, we strove to keep it concise to capture our users' attention on social media. We aimed to change how people viewed and shared anything sports-related as well.
With that, our highest performing post hit 28.9% in engagement rate and original videos clinched the position of our most preferred post type on Facebook.
SOCIAL MEDIA STRATEGY AND CREATIVES
SOCIAL MEDIA COMMUNITY MANAGEMENT
MyActiveSG & SportsSG | Key Visuals
Singapore Sports Council | myActiveSG
Singapore Sports Council | myActiveSG and SG Sports TV