NCSS (National Council of Social Service)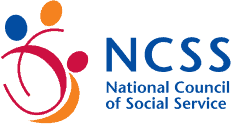 The Brand
NCSS is the governing umbrella body for some 450 member social service organisations in Singapore. It's mission includes providing leadership and direction in social services, enhance the capabilities of social service organisations, and to provide strategic partnerships for social services. Since 1992, we have taken over the functions of the former Singapore Council of Social Service (SCSS) and Community Chest of Singapore.
The Objective
To encourage the usage of GatherHereSG@Workplace portal to be a place where Social Service professionals can connect, share, learn and collaborate.
Enhance vibrancy of discussions and interactions between users and like-minded service professionals and social service organisations.
Stimulate and elicit responses, reactions and comments. Through this, NCSS hopes that it can bolster and grow institutional memory.
The Solution
To craft 84 focused and engaging articles as well as a number of discussion generations across the span of 2 years to drive learning and enhance the engagement of the users within the GatherHere@Workplace
GatherHereSG@Workplace - Long Form Articles
GatherHereSG@Workplace - Infographical Discussion Generation
GatherHereSG@Workplace - Infographical Lifestyle Post