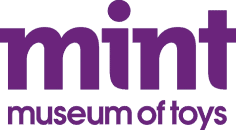 Overview
MINT Museum of Toys (MMOT) houses a world-class collection of vintage toys and collectable items, including vintage posters, confectionery tin boxes, advertising signs and more in an international award-winning contemporary building on 26 Seah Street. The toys and items hail from over 40 countries and range in date from the 1840s to 1980s. These are displayed across four thematic levels of the museum (Outerspace, Characters, Childhood Favourites and Collectables), including an enamel sign gallery at the rooftop level which also serves as a bar overlooking the City Centre.
The Challenge
As the museum was closed due to COVID19 restrictions, MMOT decided to renovate their museum and at the same time, refresh their website to resonate better with their target audience. They also wanted the website to do more for them and the users rather than just being an informative site.
Our Impact
To highlight the essence of the company, we proposed a design that features different toys throughout. The toys are used as design elements and interactive objects instead of placing them as simple images to create a fun atmosphere for the website. Complemented with a bold colour palette and distinctive fonts, the website is minimalistic yet attractive as various images are used to add vibrancy. We also added E-Commerce and booking functions to the site to provide more value to the user which subsequently, increased the website traffic and conversions.
CONCEPTUALISATION
WEBSITE DESIGN AND DEVELOPMENT
ILLUSTRATIONS